Company M recently acquired Company T. All Company M employees work in the same office building. Company T has multiple buildings. Company T uses a single domain Active Directory (AD) structure as shown in the exhibit. They place end users in one of several AD groups in an OU based on the floor of the building where that user's office is located. Over the next six months, the IT team will be adding AD groups and user accounts for Company T employees.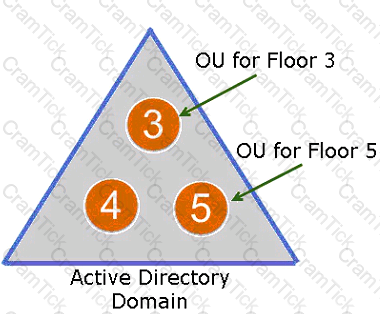 The IT team decided to implement VMware Horizon and deploy all end user applications using Horizon RDS application pools. All users need access to all Horizon RDS applications.
After creating the Horizon RDS application pools, what task should the IT team perform to enable users access the applications with the least administrative effort?