Refer to the exhibit.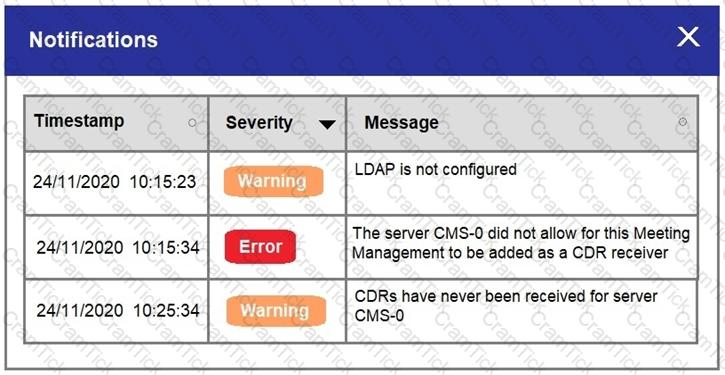 A Cisco Meeting Management operator reports that there is a delay in seeing participants join and leave in the participant list, and there are issues with audio and video mute operations. The administrator investigates and sees notifications in Cisco Meeting Management.
Which step resolves this issue?